TV Club: Comedy Bang! Bang! remembers how great nostalgia is
You know what's lame? Selling out. You know what's cool? The bohemian, starving artist lifestyle. Or at least the rose-colored glasses that come along after experiencing that type of thing. In fact, rose-colored glasses and nostalgia in general are pretty great.
So Comedy Bang! Bang! makes sure everyone realizes that with its latest episode, "Joe Jonas Wears A Maroon And Gold Letterman Jacket With White Sneakers." And it also finds a way to mash-up The Big Chill, Rent, late '90s/early '00s nostalgia, and corporate shilling into a coherent story (for Comedy Bang! Bang!).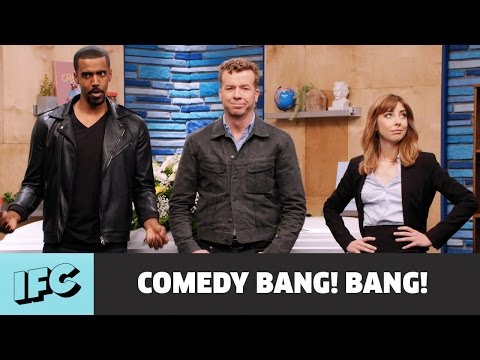 Seriously, even outside of the episode framing device itself, "Joe Jonas Wears A Maroon And Gold Letterman Jacket With White Sneakers" is 100% full of nostalgia bait and brand recognition. Even something as innocuous as "Weird Al" Yankovic's Spider-Man obsession (which he's had since he was 10 years old) falls under that …