Spoiler Space: Spoiler Space: Tig Notaro: Boyish Girl Interrupted
Thoughts on, and a place to discuss, elements of the special we can't reveal in our review.
The big surprise in Tig Notaro: Boyish Girl Interrupted isn't Notaro removing her jacket and shirt to reveal her chest, altered by a double mastectomy after her 2012 breast cancer diagnosis. She's done it before, and HBO's promotional teasers and billboards hint that she'll do it again. The surprise is how rapidly, and how thoroughly, she reclaims attention from the upstaging effect of her toplessness.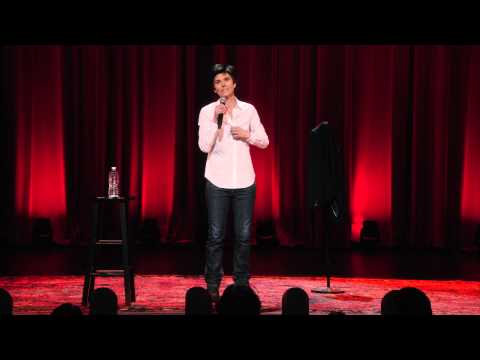 Notaro herself says, "Make no mistake. It's a stunt. It's definitely a stunt." A stunt that succeeds is a feat; a stunt that doesn't is just an accident in progress. The stunt of removing her shirt to show her slim, scarred torso succeeds entirely on the strength of Notaro's poise, the ease with which she commands the stage in …