Newswire: The video for Rihanna's Star Trek song will premiere in IMAX theaters
Rihanna's latest single, "Sledgehammer," was written for Star Trek Beyond, Justin Lin's latest adventure starring Kirk, Spock, and the Enterprise gang. Turns out the music video for the track will also be a cinematic event as Paramount announced today that it will premiere in IMAX theaters on Thursday. Here's betting the content has something to do with space.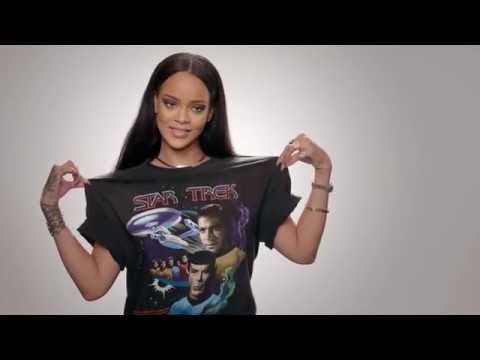 Floria Sigismondi directed the video, which the studio has dubbed the "first… shot entirely with IMAX cameras." In a statement, Sigismondi, who directed The Runaways, said she's "been a fan of Star Trek since [she] was a little girl." Also a Star Trek fan? Rihanna. The singer discusses how her dad introduced her to the franchise in a new video—prepare to be jealous of her sweet T-shirt.