Newswire: Stephen Colbert checks into, checks out the infamous "pee pee tape" suite
Stephen Colbert's "Russia Week" on The Late Show might have another day left in it on Friday, but Thursday's segment detailing the host's recent adventures in Moscow was, as Colbert explained, "the whole damn reason" he went in the first place. What with the Trump-Russia investigation into possible collusion, major money laundering, and all manner of other undemocratic scheming by Donald Trump and pals revealing more and more depths (like one of those nesting dolls native to a certain country), one might think that Colbert was talking about a major interview or smoking gun regarding the nation-shaking, frighteningly credible allegations of actual treason by the President of the United States.
Nah, it was the pee-pee tape.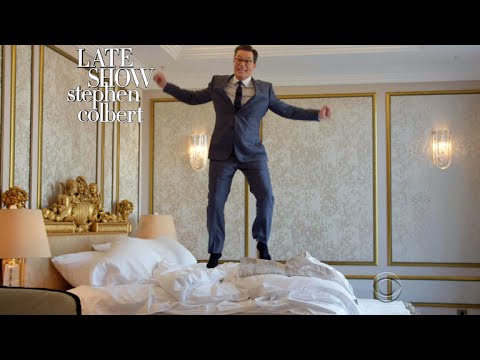 Sure, Colbert was ultimately unable to pick up the scent of the salacious allegations outlined in the increasingly accurate infamous Russian dossier that then-candidate Donald Trump had hired two sex workers …