Newswire: R.I.P. Yogi Berra, baseball legend and wordplay master
Yankees Hall Of Fame catcher Yogi Berra died Tuesday in West Caldwell, New Jersey, according to The New York Times. He was 90, and made his first appearance in a Major League baseball game exactly 69 years ago yesterday.
Over the course of his 19-season career, Berra led the Yankees to 10 World Series titles and made the All-Star game 18 times. He held a career batting average of .285, racking up 358 home runs and 1430 RBIs. He also won the American League MVP awards three times, and was elected to the Baseball Hall Of Fame in 1972.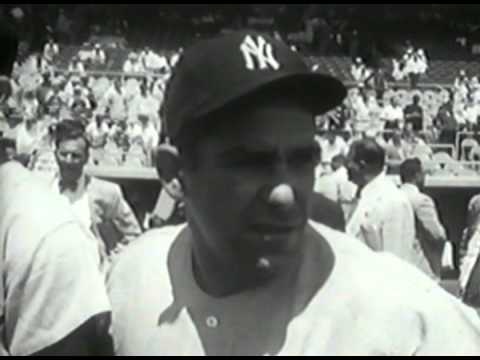 Berra was not only one of baseball's best all-time catchers, but also one of its biggest characters, coining countless slightly off "Yogiisms," like "It ain't over 'til it's over" and "It's déjà vu all over again." Other famous phrases that can be attributed to Berra include "Nobody …