Newswire: R.I.P. John Zacherle, pioneering horror host "Zacherley the Cool Ghoul"
Halloween just got a little less spooky, as Philly Voice reports that John Zacherle, who paved the way for horror hosts from Svengoolie to Elvira with his pioneering character "Zacharley The Cool Ghoul," has died. He died yesterday at home in Manhattan. He was 98.
Born and raised in Philadelphia, Zacherlle attended the University of Pennsylvania before enlisting in the Army during World War II. After returning from duty in Europe and North Africa, he started working in local TV, eventually landing a job as host of Philadelphia's WCAU's Shock Theater in 1957. There, he created the character of Roland, an undertaker in a long black coat who introduced—and occasionally interrupted— campy low-budget horror movies in equally campy monologues and skits with his "assistant" Igor, a model that later influenced the creators of Mystery Science Theater 3000.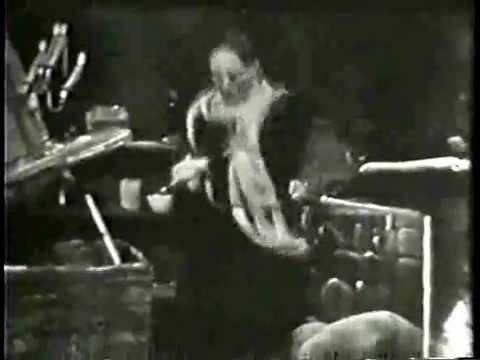 In 1959, Zacherle moved his act to New York's …