Newswire: MC Lars pays tribute to The Simpsons with "The Battle Of Hans Moleman"
MC Lars has long been the king of the (otherwise fairly non-existent) laptop punk rap game, spitting about everything from Fugazi to Hot Topic. The rapper's latest video, "The Battle Of Hans Moleman," is perhaps his nerdiest and most pop culture-centric yet. Premiering exclusively on The A.V. Club, the clip is for a track off Lars' forthcoming The Zombie Dinosaur LP and finds the rapper waxing rhapsodic about the weird, prune-like old man from The Simpsons. With references to Artie Ziff, footballs to the groin, and that time Mr. Burns thought Moleman was a leprechaun, "The Battle Of Hans Moleman" is a tribute to The Simpsons at its oddest.
MC Lars is out with Warped Tour now. Dates are below.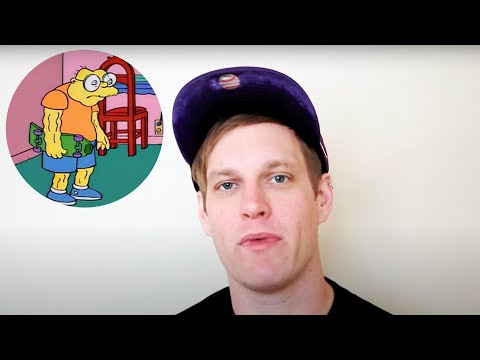 MC Lars tour 2015
July 21—The Pavilion At Montage Mountain—Scranton, Pennsylvania
July 23—Blossom Music Center—Cuyahoga Falls, Ohio
July 24—The Palace Of Auburn Hills …