Newswire: Jeff The Brotherhood reach a shirtless, hairy peak in the clip for "Melting Place"
Jeff The Brotherhood's latest made The A.V. Club's list of the best records of 2015 so far, and thus it makes perfect sense that we'd want to premiere the group's latest video. "Melting Place" comes straight off Wasted On The Dream and its new clip, below, harnesses some Beastie Boys-style weirdness amped up with a bit more hair. Add some psych-rock and shirtless crouching, and the whole thing gets really surreal.
All of the group's upcoming tour dates are below, including stops at two of the upcoming Gentlemen Of The Road stopovers.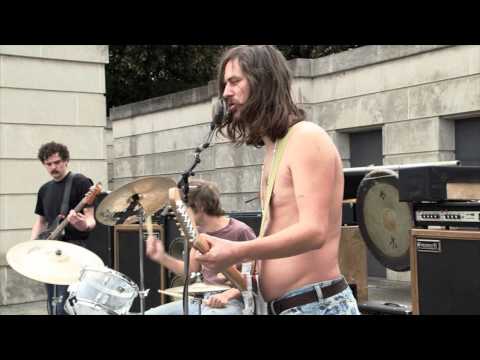 Jeff The Brotherhood tour 2015
July 17—Forecastle Festival—Louisville, Kentucky
July 30—Siberia—New Orleans, Louisiana
July 31—Empire Control Room—Austin, Texas
August 14—Doug Fir Lounge—Portland, Oregon
August 15—Gentlemen Of The Road Stopover—Walla Walla, Washington
August 18—Pink Garter Theatre—Jackson, Wyoming
August 20—Fox Theatre …