Newswire: Holy comeback! Adam West and Burt Ward to return as Batman and Robin
Here's some good news for Batman fans a little bummed out by all of the serious interpretations of the character over the past decade or so: Adam West and Burt Ward will reprise their roles as Batman and Robin in an upcoming animated film. The as-et-untitled 90-minute movie is set for release in 2016, to commemorate the 50th anniversary of the classic '60s television series. The two actors announced their participation in the film at the horror convention Mad Monster Party in Charlotte, North Carolina: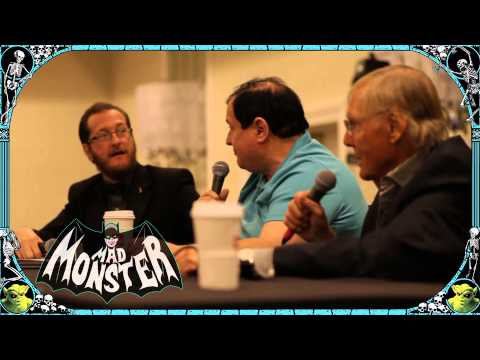 Hopefully, the animated film will feature all the requisite callbacks to Golden Era Batman, including onscreen onomatopoeia, dopey Robin exclamations, team-climbing exercises, and the bafflingly named Shark Repellant Bat Spray. If the movie is true to its inspiration, maybe you can ignore how Batman and The Boy Wonder now sound oddly like senior citizens.
[via Consequence Of Sound]