Newswire: Conan copes with the election by bringing the Really Tall Dachshund back to TV
We want different things from our late night hosts. Stephen Colbert offers up clear-eyed realism and hope. Samantha Bee spits fireballs at power. James Corden sings, Jimmy Kimmel smirks, and Jimmy Fallon explores bold new spaces in the field of celebrity beer pong. But when you want pure silliness—after, say, watching a country you thought you understood lurch suddenly, terrifyingly to the political right—you can't beat Conan O'Brien.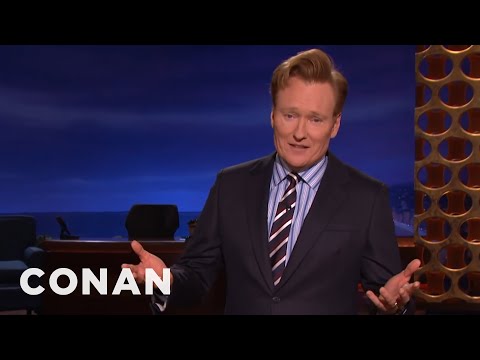 O'Brien proved that during tonight's episode of his TBS show. Sure, the host joked about the election itself, noting, "First thing I did this morning was call my high school bully and congratulate him" and quoting Winston Churchill. But he also brought back one of the dumbest characters in the pantheon of dumb Late Night With Conan O'Brien characters: the Really Tall Dachshund.
Like most dumb O'Brien characters, the gag is a simple one …