Newswire: Comedy Central aims to win late night with The President Show
Despite having a whole country to run (into the ground), Donald Trump seems awfully anxious to return to TV. The former reality TV star keeps a watchful eye on shows like Saturday Night Live and The Celebrity Apprentice to dole out unfocused criticism, as well as remind everyone that he once scored the "yugest" ratings. Well, Comedy Central has heard him—or rather, Trump impersonator and UCB's Anthony Atamanuik—and has just announced a new late-night show that's all about the president.
The President Show will broadcast direct from a soundstage standing in for the Oval Office, with Atamanuik-as-Trump taking us through the day's events and unsigned executive orders. The weekly series will have the best guests and "hottest women," its Trump promises, and only the nicest of questions.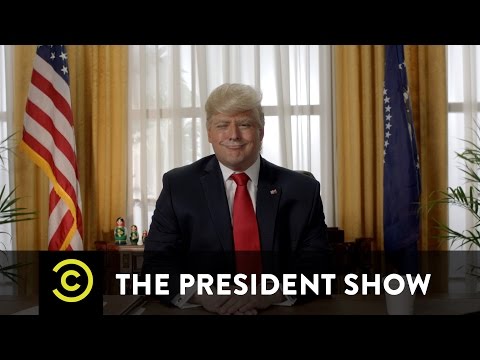 Comedy Central followed up last week's cryptic tease with a press release and this promo for the …