Newswire: Billy Eichner brings his questions—and cookies—to Sesame Street
Earlier today, Sesame Street welcomed Billy Eichner and his rapid-fire queries, which the Billy On The Street host managed to keep rated G. Eichner was guided through Sesame Street by a much more genial monster than he's bound to encounter on the next season of American Horror Story, but the competition remained fierce.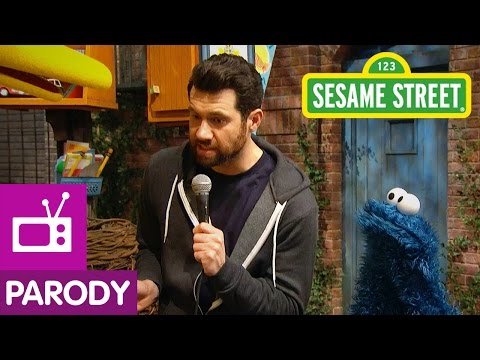 Just kidding—Eichner rewarded every cheerful denizens of Sesame Street with cookies no matter what their answers were. The themes of the day were kindness and compassion, after all. That news doesn't seem to have reached Oscar the Grouch, though, who refused to participate. But hey, that just means more cookies for Big Blue over here.