Newswire: "Bad And Boujee" gets the Tonight Show treatment with office supplies
Well, after all those "Bad And Boujee" memes, this was probably to be expected: Migos appeared on The Tonight Show and performed the hit alongside Jimmy Fallon and The Roots. Though these collaborations typically use classroom instruments to provide orchestration, here the group employs office supplies. There's also a commitment to theme in the costuming, with everyone dressed like the're in an Office Space remake. Cue the scissors, coffee pots, and water cooler.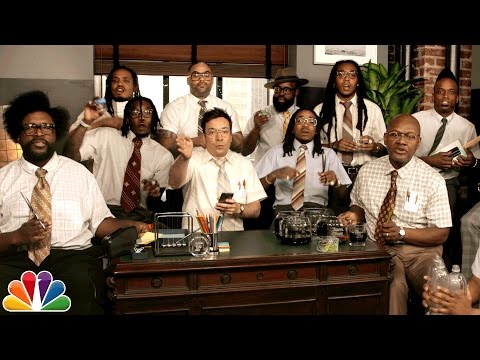 "Bad And Boujee" is currently residing in third position on the Billboard Hot 100 after 18 weeks on the chart. The group also performed their song "T-Shirt" on the show, amid some fake snow.