Newswire: Adult Swim greenlights two new, very Adult Swim-esque shows
Deadline reports that Adult Swim has added two new animated series to its lineup: Myles Langlois' Apollo Gauntlet and Brian Wysol's Hot Streets. Both shows seem pretty firmly rooted in the network's core aesthetic of cheap-looking, surrealist animation mixed with self-aware dialogue, delivered with a distinctive slacker vibe.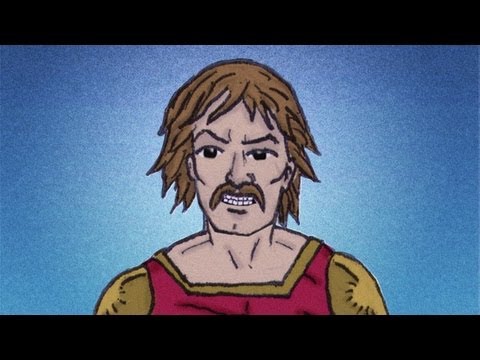 Apollo Gauntlet is an adaptation of Langlois' web series of the same name, centered on a Canadian police officer who finds himself sucked into a fantastical world aided only by his magical talking gloves. Hot Streets, meanwhile, sounds like a skewed take on Inspector Gadget, about an FBI investigator teaming up with his niece and her dog in order to solve paranormal crimes. Wysol is an Adult Swim veteran; he's animated a number of shorts for the network, and served as a story editor for the second season of Rick And Morty.