Newswire: 9 unconventional places to get your election coverage today
If you want straight-up news coverage of election results tonight, you probably already know what you're watching—maybe Wolf Blitzer trying to corral holographic screens on CNN, or the even-keeled tones of Gwen Ifill and Judy Woodruff on PBS, or if you're truly brave and/or insane, Fox News. But if you want to keep an eye on democracy without all the political punditry, we've rounded up a few options that will keep you occupied all day. All times are Eastern and subject to change.
Our officemates are providing all-day therapy on The Onion's live blog and ClickHole's running news ticker.
The Chris Gethard Election Day Special
noon – midnight, streaming live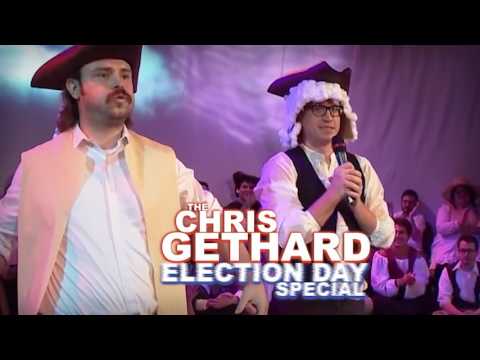 Chris Gethard has promised a full 12 hours of "unusual characters and musical guests" for what is surely the longest one-man election special today. Manhattan News Network …