Great Job, Internet!: Watch Papa Roach eat a bunch of insects that somehow aren't roaches
Nu-metal stalwarts Papa Roach made headlines earlier this week in the wake of House Speaker Paul Ryan having to walk back on his attempts to repeal and replace the Affordable Care Act. After a popular parody piece suggested Ryan comforted himself with their 2000 hit "Last Resort", the band scored a slam dunk with this perfectly timed tweet.
When we feel defeated we listen to Paul Ryan. 🙃

— Papa Roach (@paparoach) March 25, 2017
All that adulation can make a man hungry, however, so the band stopped by Sean Evans' popular YouTube series First We Feast. While Evans has previously greeted guests with hot wings (and even hotter wings), the band's meal is more in line with their name. No roaches are on the menu, oddly enough, but crickets, mealworms, grasshoppers, and scorpions certainly are.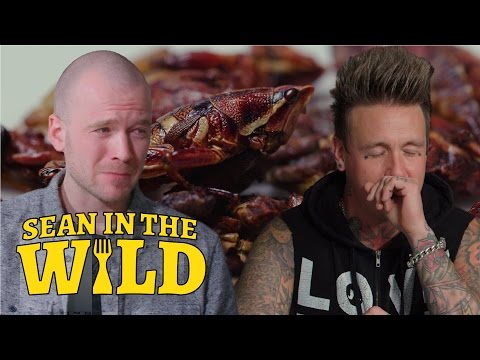 Eating insects is common overseas and its health benefits are becoming more and more recognized …