Great Job, Internet!: Please enjoy some terrifying videos of malfunctioning animatronic monsters
The smash success of Five Nights At Freddy's—a mobile game where you hide from murderous animatronics—was kind of a no-brainer when you consider that only the wide, innocent eyes of a child could look at a member of the Chuck E. Cheese house band without shitting themselves in fear.
Sure, that's obviously due to the dead eyes and uncanny movements of Cheese, Jasper T. Jowls, Helen Henny, and the gang, but also because these things are more or less left in a state of filthy disrepair. You're more likely to see Mr. Munch malfunctioning than you are Pasqually E. Pieplate singing "The Final Countdown."
And it's that reality that allows for videos such as these to exist. Below, you'll find the "Top Ten Chuck E. Cheese Animatronic Malfunctions and Fails" (a title the narrator hilariously struggles to get through).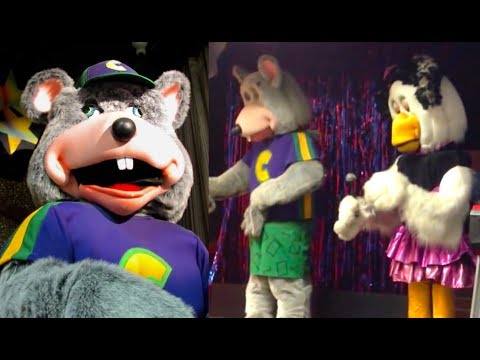 Each clip succeeds at …