Great Job, Internet!: Let's find a rapper to go in on this beat made exclusively of Star Wars sound effects
Sometimes an instrumental is good enough on its own, but other times it begs for accompaniment. This remix by Eclectic Method of Star Wars sounds is one of the latter cases. Brewed out of punches, laser beams, lightsaber whorls, droid bloops, the whoosh of speeders, and the explosion of planets, it reassembles sound effects from the series' entire history into a tight 90-second beat.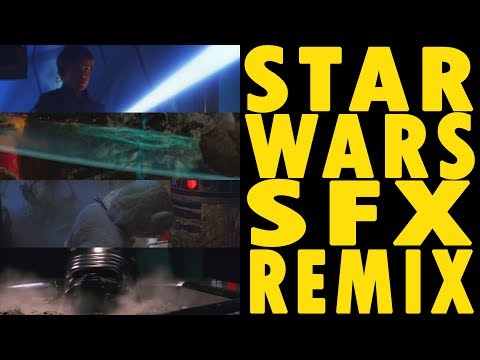 You're going to want someone with a limber flow, because this thing keeps switching up. One can envision Aesop Rock detailing a metaphysical coming of age story over this, or maybe the new, electro-friendly Vince Staples doing some double-time misanthropic shit-talk from the back corner of a South Beach club. Someone please make this happen. Eclectic Method's got a bunch of other similar Star Wars mixes you can check out here.
[Note: Gizmodo, like The A.V. Club, is owned by Univision …