Great Job, Internet!: An all-kitten cast makes Titanic all the more tragic
In a nod to The Pet Collective's series of feline movie remakes, YouTube user Pasdidée combines two vile enemies—cats and water—in a cute kitty remake of Titanic, or as Pasdidée calls it, Ticatnic.
A split screen format follows the short relationship of Jack Dawson and Rose DeWitt Bukater (sorry, Jack Pawson and Rose Dewitt Bukitty, interpreted by Leonardo DiCatrio and Kate Whiskers), playing the cat version alongside the humans as they claw their way through Titanic's demise. The video lasts a minute and a half and recreates some of the movie's best-loved scenes.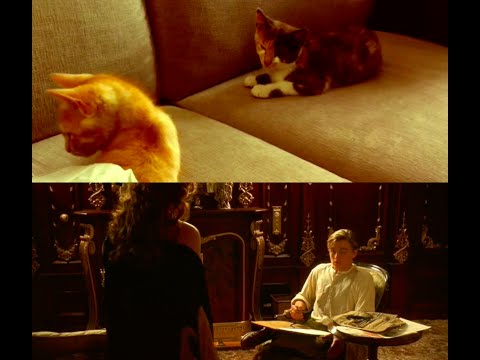 You may remember Pasdidée's other epic, a kitten version of Psycho's famous murder scene, which garnered more than 500,000 views.
[Via Mashable]