Great Job, Internet!: Adam DeVine and Joe Biden go back to college in a new PSA
Playing on the likable Uncle Joe persona that makes you forget every misstep he's ever had in his career, Vice President Joe Biden teamed up with Adam DeVine and Funny Or Die for a new PSA about campus sexual assault. It's part of Biden's It's On Us campaign, which aims to get men involved in the fight against sexual assault, rather than putting the onus solely on women to protect themselves. And for a PSA about rape culture, the Funny Or Die video shockingly manages to convey all that while still being pretty funny, too.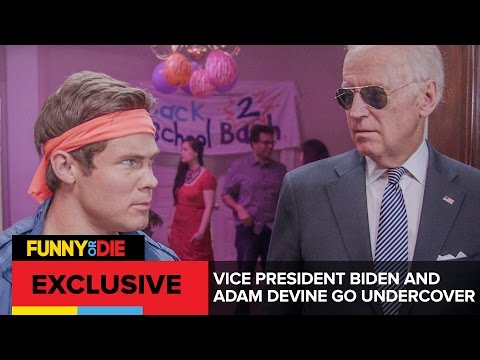 Sent undercover as college students, Biden and DeVine prove to be utter failures when it comes to keeping their identities secret (DeVine just keeps saying "on fleek" and Biden immediately starts telling stories about Obama).
Biden then takes the mic to remind people that one in five women and one in …