Coming Distractions: Woody Harrelson is America's grouchy, toilet-sitting president in the first trailer for LBJ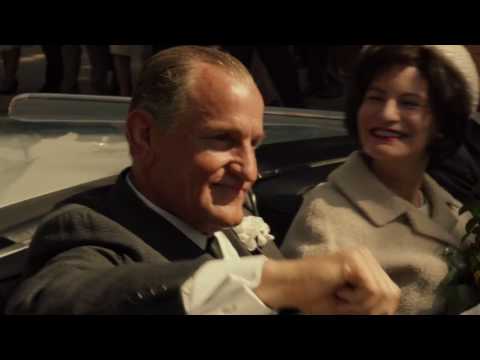 Woody Harrelson gives good cranky, something he's proven in any number of film performances. Harrelson will have to put all of his grumpy muscles to the test, though, in Rob Reiner's upcoming Lyndon B. Johnson biopic, LBJ. In a new trailer released today, Harrelson captures a number of LBJ's grouchy mannerisms—most notably, his famous tendency to conduct business while seated on the toilet.
The acting and the visuals in the trailer both look top-notch, but it'll be interesting to see how audiences reacts to Reiner's tone, which looks to elevate Johnson to something close to sainthood, the living instrument of John F. Kennedy's dreams and will. In any case, we'll get some good performances out of it, with Richard Jenkins, Jennifer Jason Leigh, and Jeffrey Donovan all on-hand to embody some of the biggest names in mid-20th-century politics.