Coming Distractions: Sharknado 5 becomes a global event in its first teaser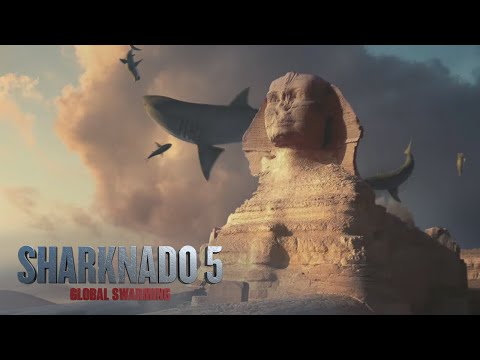 Until recently, the Sharknado weather phenomena had been limited to North American shores—specifically, any city or town Ian Ziering happened to be staying in or heading to, though not always in search of the flying apex predators. But for the fifth installment in the franchise, the sharknado is going worldwide and hitting up all the sights, like Big Ben, the Great Wall of China, and the Sphinx. We mean, literally just crashing and smashing into them. Honestly, those toothy jerks look like goofy tourists in those exotic locations—you know, real fish out of water.
There's no sign of our regular shark trackers Fin Shepard (Ziering) and April Wexler (Tara Reid), but they will definitely be back for the sequel, titled Sharknado 5: Global Swarming. The storm's coming August 6 to Syfy.