Coming Distractions: Santa's scary cousin is out to ruin Christmas in the Krampus trailer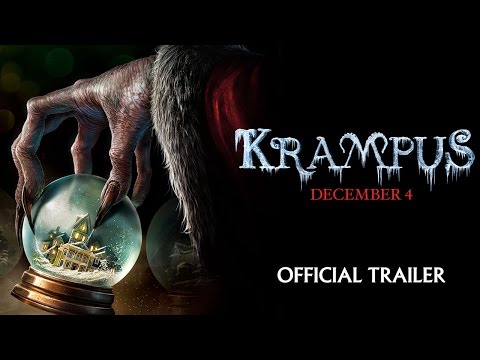 The day after the world received the early Christmas present of seeing Adam Scott and David Koechner arguing in German, the official English-language trailer for Krampus has hit the internet. Directed by Michael Dougherty in his first feature outing since 2007's Trick 'R Treat, this horror-comedy brings a kind of Santa's Slay-meets-Rare Exports vibe to the Krampus, Santa's demonic counterpart of Germanic legend. In the film, the horned beast comes to terrorize a dysfunctional family after its youngest member, Max (Emjay Anthony), fails to display the proper level of Christmas cheer, leading to some snowbound jump scares, creepy creature design, and demonic toys, because why not.
Krampus hits theaters on December 4, giving marketers a little less than three months to work on their "Yuletide fear" puns.