Coming Distractions: Rob and Sharon shove the blame onto Trump and Brexit in the new Catastrophe trailer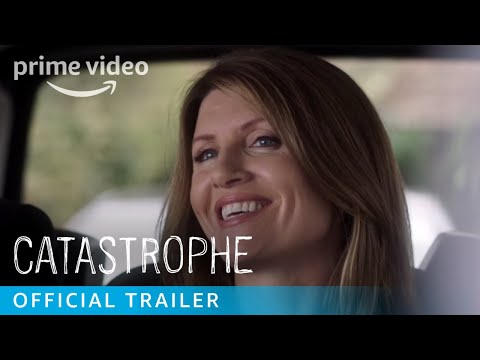 There are all sorts of reasons for a marriage—especially an accelerated, drama-prone one like the one between Rob Delaney and Sharon Horgan's characters on Catastrophe—to run into trouble. Infidelity. Money problems. Brexit and Donald Trump.
All of those and more get name-checked on the new trailer for the Amazon series, which returns to the streaming service for its third season on April 28. Amidst arguments (and a brief Carrie Fisher cameo) Rob and Sharon are still trying to find some comfortable equilibrium between each other and their various sins, whether that's timing out their sex schedules, losing weight, or just not blaming each other for the complete political destruction of the planet.