Coming Distractions: Meryl Streep is an aging rocker in the Ricki And The Flash trailer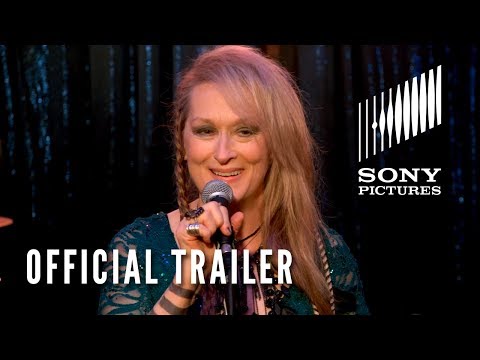 Having played a bohemian mother in Mamma Mia! and a villainous mother in Into The Woods, Meryl Streep is finishing her musical hat trick by playing an aging rock-star mom in Ricki And The Flash. Ricki (Streep) left her family behind years ago to pursue a music career, but she returns home when her daughter (Streep's real-life offspring Mamie Gummer) is dumped by her fiancée.
The trailer leans heavily on the sentiment, with scenes where Ricki discusses her unconventional parenting style with her son (Sebastian Stan), her ex-husband (Kevin Kline), and his second wife (Audra McDonald). And while it looks like director Jonathan Demme (The Silence Of The Lambs, Rachel Getting Married) and writer Diablo Cody (Juno, Young Adult) are more interested in exploring familial drama than the music industry, the trailer does feature Streep singing "Drift Away" alongside Rick Springfield, who plays her bandmate/lover.
The film hits …