Coming Distractions: Maria Bamford hits the stage (and the streets, and a bowling alley) in the Old Baby trailer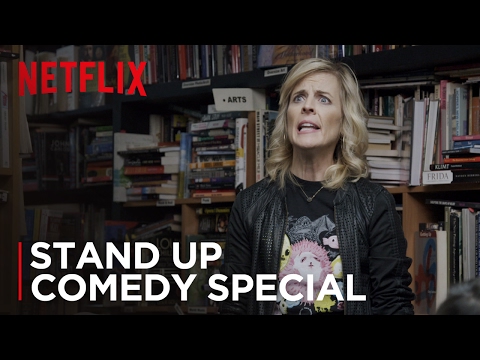 It's been almost a year since Maria Bamford and her pugs charmed the pants off of comedy fans with her sweetly kooky and candid Netflix series Lady Dynamite, one of The A.V. Club's best TV shows of 2016. Next week she returns to the streaming service with Old Baby, her first stand-up special since releasing the show, and we've got an exclusive trailer above. Old Baby sees Bamford return to the unconventional venues of 2012's Maria Bamford: The Special Special Special, inviting viewers into her home—and herself into backyards, bookstores, bowling alleys, and even a boring old concert hall—to witness her unique and influential comedy style up close (or far away, in the case of the concert hall).
Old Baby awkwardly shuffles onto Netflix with paper-mache pug in tow on May 2.