Coming Distractions: M. Night Shyamalan twists James McAvoy into 23 personalities in the Split trailer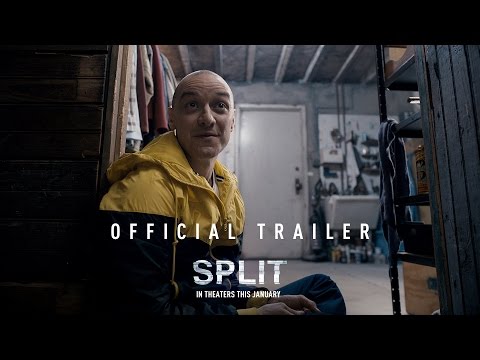 M. Night Shyamalan continues his M. Night Shyanassance with Split, a new thriller starring James McAvoy as a man with 23 distinct personalities and The Witch's Anya Taylor-Joy as the most resilient of the three girls he keeps locked up in his basement. The A.V. Club caught a special sneak preview screening of Split at Fantastic Fest, where we described as a "Hitchcockian take on a Silence Of The Lambs serial-killer movie," featuring Shyamalan's signature plot twists and turns—including one at the end that had our audience gasping and applauding—and anchored by McAvoy's virtuosic, if showy, performance as Kevin/Dennis/Hedwig/et al.
Overall, we thought that "Split is a solid example of the type of elevated B-movie potboiler at which Shyamalan excels." You can decide for yourself when Split hits theaters on January 20.