Coming Distractions: Jon Hamm and Gal Gadot arouse suspicion in the Keeping Up With The Joneses trailer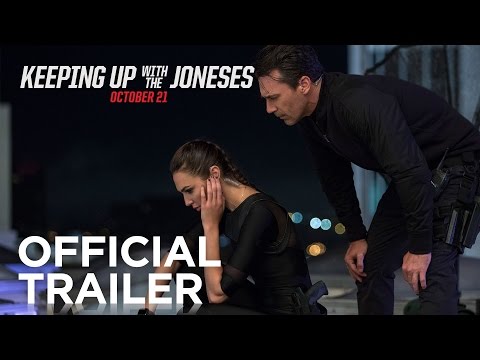 In Keeping Up With The Joneses, Jon Hamm and Gal Gadot play two extraordinarily beautiful people—a stretch for them, clearly—who arouse suspicion from their neighbors, played by Zach Galifianakis and Isla Fisher, for being ridiculously perfect. As the first trailer for Greg Mottola's movie indicates, it turns out those worries are founded: The Joneses are super-spies of sorts, and their hapless neighbors get roped into their dangerous hijinks. But it seems like maybe the Joneses aren't that good at their jobs. After all, they draw attention to themselves with their language and dart-throwing skills. Any viewer of The Americans will tell you that the key to staying deep undercover is appearing totally boring when a neighbor comes snooping around.
Keeping Up With The Joneses hits theaters October 21.