Coming Distractions: Innocence is quickly lost in Beasts Of No Nation trailer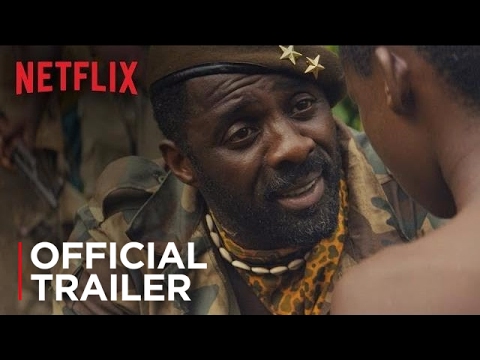 The first teaser for Beasts Of No Nation, Netflix's first foray into original filmmaking, was hard to watch and yet impossible to look away from. Director Cary Fukugana doesn't let up in the full trailer for the film, which has just been released.
Beasts Of No Nation features Idris Elba as a nameless Commandant in an unnamed African country, leading a platoon of child soldiers. He recruits the children orphaned by civil war and inducts them into his army with bloody initiations. Commandant has lots of questions when he first finds Agu (newcomer Abraham Attah), but they're quickly replaced with orders to kill. And because he is "a good follower" who's lost his family, Agu carries them out.
We see how the children could end up in thrall to Commandant (and his real-life equivalents)—he manipulates them by making them think the people they are killing …