Coming Distractions: Here's a teaser for Aardman's Early Man, with Maisie Williams and Eddie Redmayne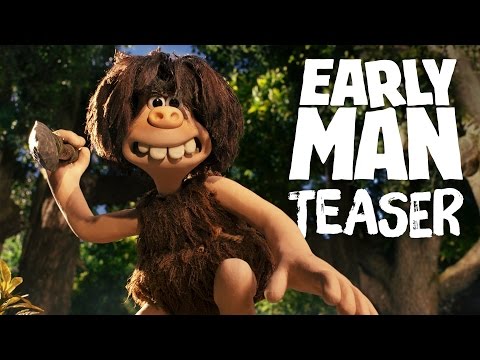 British animation studio Aardman is a reliably consistent hit maker, whether it's a classic like Wallace & Gromit or a newcomer like the Shaun The Sheep movie. And now the people who also made Chicken Run are back with a teaser trailer for Early Man. This short clip doesn't tell us much, but it does establish that the film will include Aardman's typical brand of goofy humor and fondness for rambunctious rabbits. The film evidently centers around some prehistoric cave-people, and the main caveman will be voiced by Eddie Redmayne, with Tom Hiddleston playing the evil ruler of a nearby civilization. Maisie Williams will also be there, playing a mystery character named Goona.
Early Man will be in theaters in 2018.