Coming Distractions: Diana shows off her training in the latest Wonder Woman trailer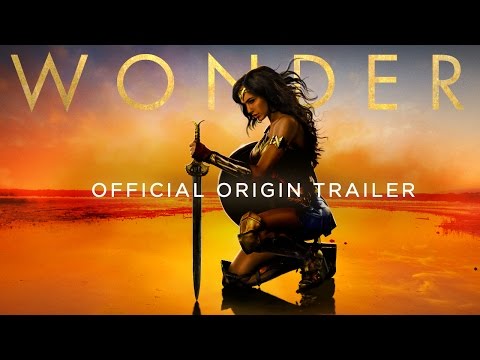 Yesterday, Warner Bros. released a teaser for a new trailer for Wonder Woman, hinting at the brutal training Amazonian princess Diana had to undergo before she was ready to kick butt in Man's World. Now, though, we've got the real thing, with star Gal Gadot unleashing the movie's full third trailer at tonight's Kid's Choice Awards. We get a few hints of the standard superhero secret origins and dark secrets (plus Danny Huston's bad guy, German General Ludendorff), but this latest trailer is mostly about Diana showing off her evolution from young princess to Wonder Woman, kicking butt, blocking bullets, and getting the occasional bit of easily ignored fashion advice about her badass new sword.
Directed by Patty Jenkins, Wonder Woman fights its way into theaters on June 2.