Coming Distractions: Chadwick Boseman goes to court in first Marshall trailer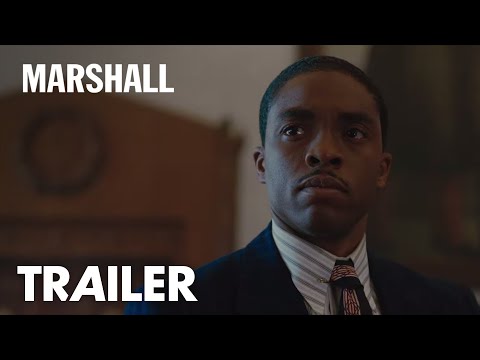 You wouldn't expect a biopic about a future member of the United States Supreme Court to emphasize how badass that person is, but then again you don't get the guy playing the Black Panther to star as a future Supreme Court Justice if you don't want him to be at least a little badass. This trailer for Marshall, which stars Chadwick Boseman as Thurgood Marshall, opens with a fight scene in a bar, includes a moment where he jokes with Josh Gad about carrying a bunch of guns, and still makes room for a bunch of clips from dramatic lawyer speeches about doing the right thing and fighting for justice, so it's definitely going for specific mood.
Marshall also stars Sterling K. Brown, Kate Hudson, and Dan Stevens, and it was directed by Reginald Hudlin. It will be in theaters in October.