Coming Distractions: Aquaman is funny (and Batman's rich) in the first full Justice League trailer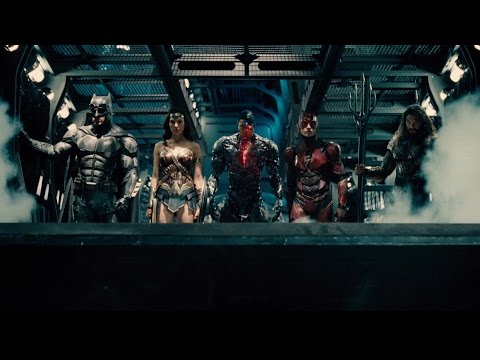 In case you hadn't heard (somehow), Warner Bros. announced that it was releasing the official trailer for Justice League today, giving DC Comics fans their first in-depth look at Zack Snyder's take on a big, Avengers-style superhero crossover. Now, it's finally here, in all its explosive, Beatles-cover-soundtracked glory.
Every member of the team gets a few seconds to shine, whether that's Gal Gadot's Wonder Woman looking badass while delivering ominous exposition, Flash (Ezra Miller), Batman (Ben Affleck), and Aquaman (Jason Momoa) cracking wise at each other, or Ray Fisher's Cyborg getting to lay down a post-action quip. There are also some pretty massive battle scenes on display, mostly centered on the wing-suited Parademons of Apokolips, plus Wonder Woman's beloved Amazons.
Amidst all the action, we get our first sight of J.K. Simmons' Commissioner Gordon, remarking on Batman's skills as a …