Coming Distractions: Adam Sandler protects us from classic-era video games in the trailer for Pixels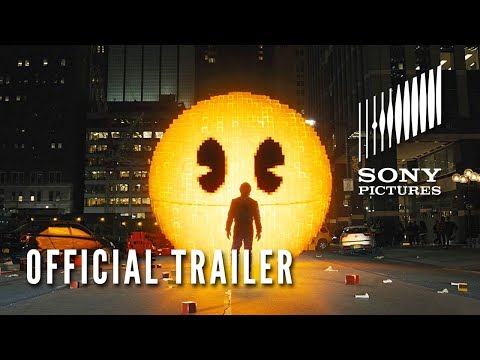 Back in 2010, visual-effects artist Patrick Jean delivered us Pixels, which imagined golden-age video game characters laying waste to Manhattan and leaving it in 8-bit rubble. It's the type of thing you would have watched and forwarded on to your friends, who would point out that it should be called Voxels, not Pixels.
At some point, Adam Sandler saw Pixels, and decided that he'd like to forward it on to movie theaters. Happy Madison acquired the rights, and has been working on the project for years. Now, Sony has finally blown all the dust out of the trailer cartridge. For those expecting the inventiveness of the original short, the "pretend-serious exposition" trope of the trailer's open isn't reassuring. Also, this is an Adam Sandler movie with Kevin James in it, so please stop expecting inventiveness.
As with the original, classic-era (and now fully licensed) characters menace …